John Mayer Celebrates 35th Birthday With Katy Perry In NYC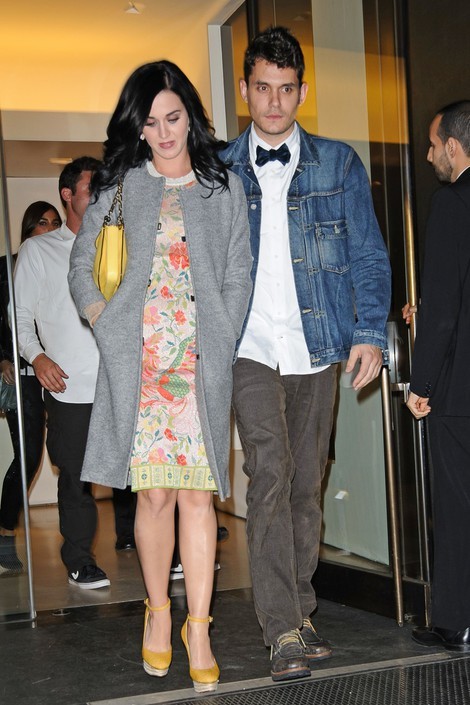 On-again, off-again couple Katy Perry and John Mayer are definitely back on again. We spotted the couple out and about in New York City on Tuesday, stepping out for John's 35th birthday.
During the afternoon the pair went to lunch at ABC Kitchen in NYC's West Village followed by a trip to the private club SoHo house. Katy wore black skinny jeans, a fedora, and a denim jacket, while John opted for a leather jacket, plaid shirt and jeans.
They also dined together in the evening, where John "dressed up" in a bow tie and brown slacks while Katy wore a pastel floral frock and yellow pumps.
Over the weekend they were also spotted enjoying a romantic meal in the Big Apple.
The couple briefly dated earlier this year and allegedly broke up in August. They appeared to rekindle their romance at the FYF Fest in Los Angeles in September.  The couple have both had a slew of high-profile relationships. Katy divorced actor Russell Brand last year and later dated Florence + the Machine guitarist Robert Ackroyd. John has dated Jennifer Aniston, Jessica Simpson, Taylor Swift and other celebs.
See more photos of Katy and John...