John Lennon's Tooth To Go Under The Hammer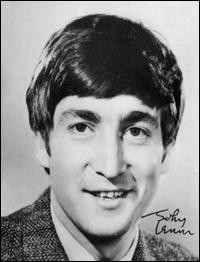 One of John Lennon's tooth is heading for the auction block - and the macabre "souvenir" is expected to sell for a jaw-dropping $16,000.

The Imagine icon gave the molar to his one-time housekeeper, Dot Jarlett, in the late 1960s as an odd piece of memorabilia for her Beatles-mad daughter.

Jarlett's son, Barry, says, "He was in the kitchen and he had this tooth which he had wrapped in a piece of paper. He said, 'Dot, will you dispose of this' and then he said, 'Or, as your daughter's a Beatles fan, you can give to her as a souvenir'. It is something that we felt was very personal and my mum actually gave it to my sister, who has kept it safe."

However, the Jarletts are now preparing to sell the tooth at an auction in Stockport, England on November 5th - and it's expected to be a big hit.

Omega Auctions representative Karen Fairweather says, "This is the most wonderful and weird item that we have ever had for sale. It is a truly unique item and it is really difficult to put a value on it. We are expecting it to achieve at least £10,000 but it is not unknown for items as rare as this to reach six figures."

Lennon died in December, 1980.