John Entwistle's Rolls-Royce To Go Under The Hammer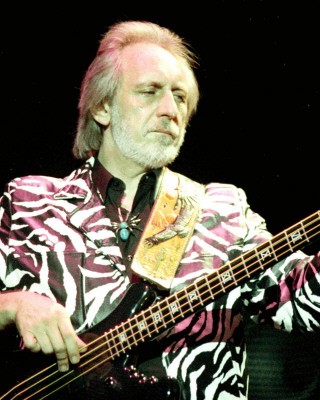 Next month, a luxury Rolls-Royce car personally customized for The Who's  John Entwistle is expected to fetch up to $24,000 at auction.

The brown-colored 1980 Silver Shadow was converted from a standard saloon into a makeshift estate by a private engineer so Entwistle had room to get his beloved Irish wolfhound dogs in the back.

After The World's Greatest Bassist died from a heart attack in 2002, the vehicle - which has a cream leather interior and mahogany dashboard - was sold by his family, and the new owners have now decided to put it up for auction.

A spokesman for Bonhams, which is handling the sale, says, "There was never an official factory-bodied estate version of the Shadow but that did not deter those wealthy enough from commissioning their own. The car has been kept at an estate in Perthshire, Scotland where it was mainly used for grouse shooting, and has been garage stored in a 'bubble' to maintain ideal air temperature."