John Cusack Shed 25 Pounds For 'Raven' Role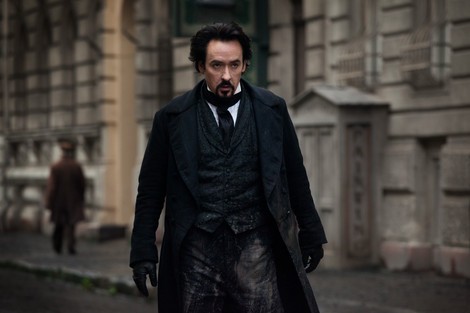 Actor John Cusack lost 25 pounds for his role as Edgar Allen Poe in new movie The Raven, because he wanted to be just as "gaunt" as the famed author.

The Being John Malkovich star underwent quite the physical transformation before heading to Serbia to shoot the movie, which revolves around Poe helping to solve a series of murders inspired by his own stories.

And Cusack admits he took up a restricted diet and rigorous work-out routine in the months before filming so he could best resemble the writer's angular figure.

He says, "I just worked with a nutritionist and I thought, because of the way he looked and the way his life was, I thought I should sort of look as gaunt as I could, look sort of skeletal. I worked with a nutritionist, and worked out real hard and ate about 1,000 calories a day."

However, the project didn't just take a toll on the actor's body - it was also mentally taxing.

He added, "He was such an anguished guy. Obviously on one level acting is just pretend, but on another level you sort of have to live with it (the emotions)."