John Cusack Opts For Raven-esque All Black Suit At Hollywood Walk Of Fame Unveiling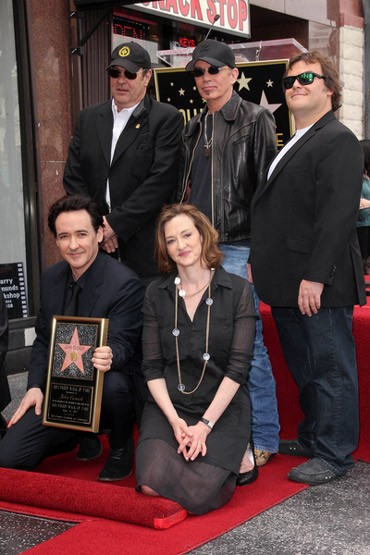 John Cusack was honored with a star on the Hollywood Walk of Fame on Tuesday. He was joined by his sister Joan Cusack and former co-stars Jack Black ("High Fidelity"), Dan Akroyd ("Grosse Pointe Blank"), and Billy Bob Thornton ("Pushing Tin").
John and Joan have starred together in films including "High Fidelity," "Say Anything" and "Sixteen Candles."
The actor tweeted, "Thank you for all the good wishes for the star - right next to singing cowboy gene Autry and across the street from musso and franks ! Nice!"
He stars in "The Raven," which hits theaters Friday, April 27. He plays author Edgar Allan Poe who joins forces with a young detective to catch a serial killer who has been using his writings as inspiration.
See more photos of John...