John Cusack Drinks Hand Sanitizer On 'Jimmy Kimmel Live!'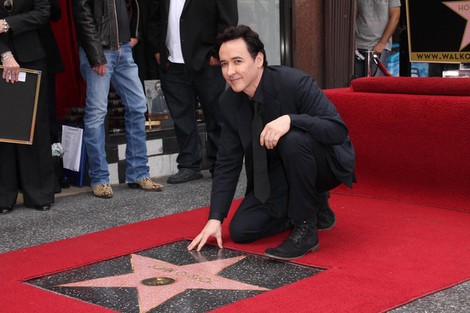 Movie star John Cusack knocked back shots of hand sanitizer on TV on Tuesday night after learning six California teens had guzzled Purell in a bid to get drunk.

The High Fidelity star was promoting his new movie The Raven on Jimmy Kimmel Live! hours after unveiling his star on the Hollywood Walk of Fame - and he decided to have a little fun with the host when he spotted a bottle of the fluid on his desk.

Cusack joked, "I feel like maybe we should celebrate that (Walk of Fame honor) and (upcoming holiday) Cinco de Mayo by maybe having a little shot."

Kimmel agreed and the two men both sprayed the sanitizer into their mouths.

The host later asked Cusack, "Do you feel the Purell kicking in...? It's lemony and fresh."

The daring duo tried another shot of Purell towards the end of their TV chat.