John Cleese: 'London Is No Longer An English City'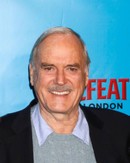 Funnyman John Cleese has spoken out about the high levels of immigration in his native U.K., insisting London is "no longer an English city."

The Monty Python star is adamant the multi-cultural nature of the British capital is changing the country beyond recognition and traditional English culture is fading out.

In an interview on Australian TV, he says, "I'm not sure what's going on in Britain. Let me say this, I don't know what's going on in London because London is no longer an English city and that's how they got the (2012) Olympics."

"They said, 'We're the most cosmopolitan city on Earth', but it doesn't feel English. I had a Californian friend come over two months ago, walk down the King's Road (in London's Chelsea) and say to me, 'Well, where are all the English people?'"

"I love having different cultures around but when the parent culture kind of dissipates you're left thinking, 'Well, what's going on?'"