'John Carter' Star Lynn Collins Wasn't Afraid To Show A Little Skin In Her Character's Skimpy Outfits (Pictures)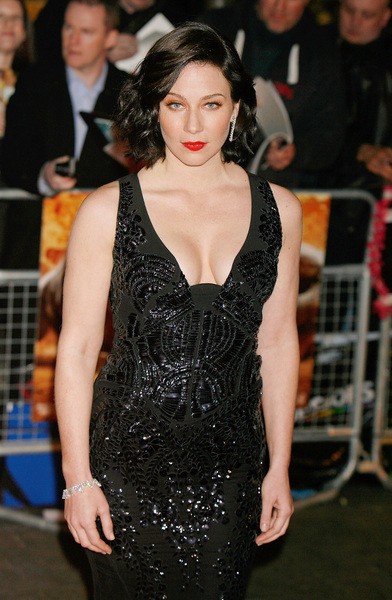 John Carter's captivating lead lady Lynn Collins, who plays the powerful princess Dejah Thoris in the film, is no stranger to showing a little flesh in her roles - but the actress recently revealed that there's a lot more to her character than just a "skin show".

To make the transformation to the beautiful Thoris before filming her scenes, the fair-skinned Collins spent five hours a day in the makeup chair getting spray tans and meticulously detailed red tattoos painted over most of her body just to bring the character to life.

In an interview with TooFab.com the star explains that she told both director Andrew Stanton and the film's Costume Designer, Mayes Rubeo, that she didn't want her revealing costumes to take away from her character's importance in the film.

"In the end, what I like about the skin that is shown, is that it shows her vulnerability," she says. "Being naked is vulnerable, showing your ass is vulnerable.

"[Dejah Thoris] would never be that exposed [either]," she adds. "For her it's like "ughhh" and for me at the beginning that's how it was too ... until it was like, whatever, everybody's seen boobs!"

Check out Lynn's full interview at TooFab.com and see more pictures of her in her sexy John Carter outfits on the following pages...