John C. Reilly Using 'Wreck-It Ralph' Press Tour To Help Victims Of Hurricane Sandy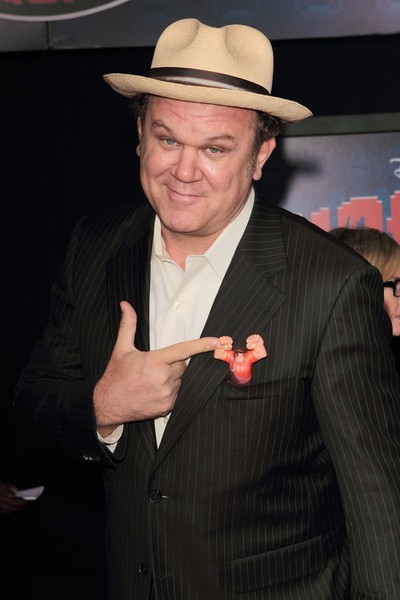 Walk Hard star John C. Reilly is using TV appearances to promote his new movie Wreck-It Ralph to urge viewers to donate to the Red Cross and help the victims of former Hurricane Sandy.

Sitting down for a chat with comedienne Chelsea Handler on her show Chelsea Lately on Wednesday, the actor admitted he felt silly talking about an animated family movie when so many people on the east coast were homeless or without power after Monday's storms.

He said, "There's an elephant in the room. There's this major major thing that happened on the east coast... (and) people are gonna be dealing with it for a long time. I was on a TV show last night and I felt like the musician on the Titanic...

"So I want to challenge everyone if you have your phone right now at home or in the audience... text REDCROSS to 90999... I'm gonna actually do it right now.

"People are spending $8 billion on Halloween. Come on. Send 10 bucks to the Red Cross."

His plea clearly touched the host - Handler, who hails from New Jersey, pledged to donate $100,000 to the Red Cross in the actor's name, if he stopped talking about the disaster and the relief effort.