Joel McHale To Host The 2011 Spirit Awards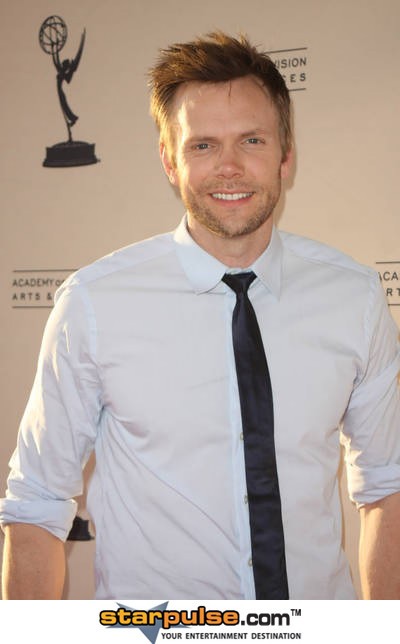 Film Independent, the non-profit arts organization that produces the Spirit Awards and the Los Angeles Film Festival, announced today that Joel McHale will serve as host for the 2011 Film Independent Spirit Awards.  The 26th edition of the awards will be held at the beach in Santa Monica on Saturday, February 26 at 2:00 p.m.  The ceremony will air exclusively on IFC in primetime on February 26 at 10:00 p.m. ET/PT.
As previously announced, nominees will be revealed on November 30th by Eva Mendes and Jeremy Renner at The London West Hollywood Hotel. 
"The Spirit Awards is not only a celebration of the year's filmmakers and their art, but it's also about bringing together our diverse filmmaking community in a fun and laid-back atmosphere," said Film Independent Executive Director Dawn Hudson.  "We're so excited to have Joel on board as the host, and his quick wit, talent and charm makes him a perfect fit for our audiences," said Film Independent Executive Director Dawn Hudson.   
"Joel's unique brand of comedy is perfectly in line with IFC's 'slightly off' sensibility," said Jennifer Caserta, Executive Vice President & General Manager, IFC.  "We're thrilled he's hosting this year's Awards.  This is a real perk for viewers."
McHale is one of the busiest actors in the business right now, and is the star of NBC's Community.  He recently completed a leading role in Robert Rodriguez's Spy Kids 4, opposite Jessica Alba, and will be seen this summer in two additional films - What's Your Number?, opposite Anna Faris and The Big Year with Steve Martin, Jack Black, and Owen Wilson.  Previously, McHale starred opposite Matt Damon in Steven Soderbergh's comedic thriller The Informant.
In addition, McHale continues to satirize pop culture and current events each week in E!'s The Soup.  His quick wit and sharp comedic timing have made The Soup a pop culture phenomenon.  McHale also performs his stand-up act around the country to sold-out audiences.
ABOUT THE FILM INDEPENDENT SPIRIT AWARDS
The Film Independent Spirit Awards is a celebration honoring films made by filmmakers who embody independence and originality.  Televised in millions of homes and covered internationally by the press, the Spirit Awards has become the vanguard event in independent film, recognizing the achievements of independent filmmakers and promoting independent film to a wider audience.
Awards are given in the following categories: Best Feature, Best First Feature, Best First Screenplay, Best Director, Best Screenplay, John Cassavetes Award (given to the best feature made for a budget under $500,000), Best Male Lead, Best Female Lead, Best Supporting Male, Best Supporting Female, Best Cinematography, Best Foreign Film, Best Documentary, and the Robert Altman Award.  The Filmmaker Grants include Someone to Watch Award, Truer Than Fiction Award, and Producers Award. 
This year's ceremony is sponsored by Premier Sponsors IFC, Netflix, ELLE, Piaget and Jameson Irish Whiskey.  WireImage is the Official Photographer of Film Independent and PR Newswire is the Official Breaking News Service of Film Independent.
For more information on submission guidelines, voting, photo and video galleries, and the history of the Spirit Awards, please visit SpiritAwards.com.