Joel McHale Hopes Chevy Chase Drama Will Help Get 'Community' Renewed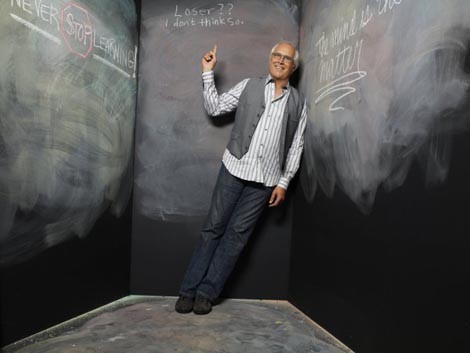 "Community" star Joel McHale hopes the public war of words between his co-star Chevy Chase and show creator Dan Harmon will lead to a spike in ratings for the show because the series has yet to get picked up for a fourth season.
 
Chase famously lashed out against Harmon during a expletive-laden voicemail earlier this month, calling the scriptwriter an a**hole and an alcoholic. The message went viral after Harmon aired the clip at a Los Angeles comedy club.
 
The pair has continued to hurl insults at one another, with the writer confessing he should not have gone public with the audio.
 
But McHale, who leads the cast of the sitcom, thinks the war of words is great for business - opening up about the feud for the first time while hosting morning show "Live! With Kelly" on Thursday, he stated the fight might be just what the show needs to drum up publicity.
 
He joked, "There's been some awesome recorded messages from Chevy... We don't have the fourth season pick-up so if this somehow helps (the show get renewed), then... let's hope that happens."