Joe Jonas Says Miley Cyrus & Demi Lovato Introduced Him To Weed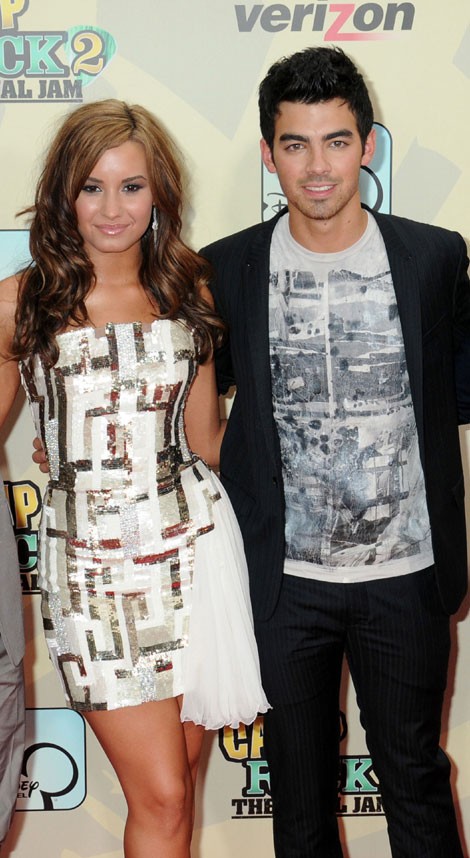 In a new interview with Vulture magazine, Joe Jonas (who has been plagued by drug rumors in recent months), opens up about smoking marijuana for the first time and the famous girls who convinced him to do it.
The former squeaky clean Disney star revealed: "The first time I smoked weed was with Demi and Miley. I must have been 17 or 18. They kept saying, 'Try it! Try it!' so I gave it a shot, and it was all right. I don't even smoke weed that often anymore."

Jonas, who dated Lovato, said the singer/actress was abusing drugs and he only stayed with her because he wanted to help her.
"I really got to know her and got to see the ins and outs of what she was struggling with, like drug abuse," he explained. "I felt like I needed to take care of her, but at the same time I was living a lie, because I wasn't happy but felt like I had to stay in it for her, because she needed help. I couldn't express any of that, of course, because I had a brand to protect."
"The X Factor" judge eventually went to rehab for "physical and emotional issues" in 2010.
Jonas also opened up about losing his virginity.  He said: "I lost my virginity when I was 20. I did other stuff before then, but I was sexually active at 20. I'm glad I waited for the right person, because you look back and you go, ''That girl was bats**t crazy. I'm glad I didn't go there.'''
The singer had ditched his purity ring and was dating Ashley Greene at the time.
Meanwhile, his band The Jonas Brothers, which included brothers Nick and Kevin, broke up in October. Joe recently hit back at allegations that he and his girlfriend, Blanda Eggenschwiler's constant partying led to the split.
He recently told People magazine: "I've never touched heroin in my life. Neither has my girlfriend. It's hilarious to me, but also frustrating as well. It pisseded me off when it's about my girl and even about myself."