Joe Jonas On '90210' (Video)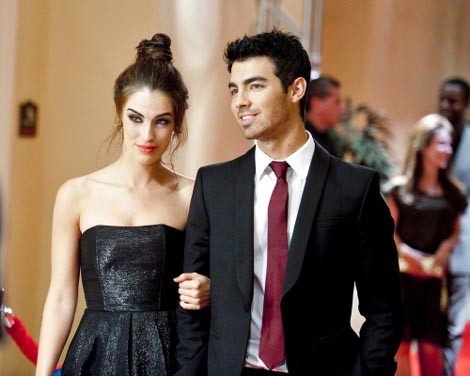 Joe Jonas was on 90210 Monday, playing himself and posing as Adrianna's (Jessica Lowndes) boyfriend to walk the red carpet. After Joe's advice to "keep it fake" and make "all the details vague," we wonder if he was inspired by any real-life experiences.
The fake date did not last for long, as Adrianna's real boyfriend showed up and crashed the party. Joe didn't seem to bothered by this - he was mostly in it to dispel rumors he was with Lady Gaga. "That's freaking my mom out," he mused earlier.
Joe recently was a guest star in Hot in Cleveland. Unfortunately for him, his regular TV gig, Jonas L.A., has recently been canceled.