Joe Jonas Jealous And Possessive With Ashley Greene On 'Twilight: Breaking Dawn' Set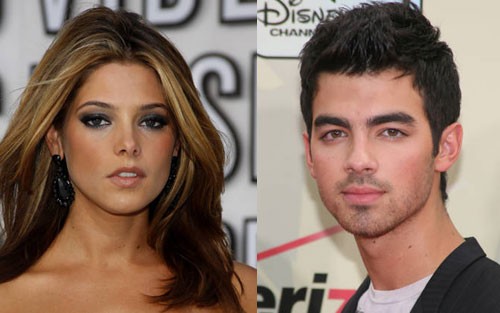 Joe Jonas is reportedly very jealous over girlfriend Ashley Greene's sexy scenes with co-star Jackson Rathbone on the set of Twilight: Breaking Dawn. Apparently he's getting very possessive with her and making sure everyone knows that they are a couple.
An insider tells Hollywoodlife: "Joe isn't happy with Jackson kissing Ashley. He knows it's a film, but these scenes are really hot and heavy. And, Joe is more of a singer than an actor, so this is all new to him.
"Joe is very possessive of Ashley — letting everyone know that she belongs to him –- especially [when it comes to] Jackson."
Joe and Ashley have been together since June. Breaking Dawn Part 1 is due in theaters in November of 2011.