Joe Jonas Debuts First Solo Video, 'See No More' (Watch It!)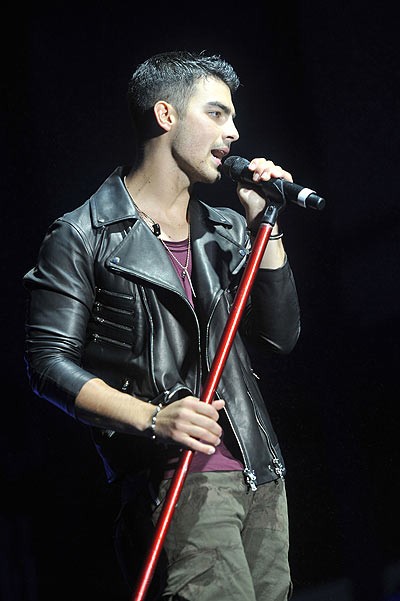 Joe Jonas kicked off his solo career on TV Wednesday night.

The Jonas Brothers star's video for his first single, "See No More," aired exclusively on E! News.

The single, co-written by Chris Brown, is about the end of a relationship.

Joe explains the video to E! ost Michael Yo: "The idea I had was to use a house as a metaphor of being stuck in my own head because the song is obviously about the end of a relationship.

"I thought, 'okay, if you were stuck in your own head, and you see everything reminds you of this person, you want to get rid of everything that reminds [you].'"

When asked about what sound he wants for his music, he says, "Something that nobody's really, kind of, tackled yet; I wanted to be able to pull from all different styles of music."

Joe reveals that Latin music, r&b, hip-hop, rock and dance music all influenced the new album, due September 6.

We wonder which of Joe's famous exes the song is about. The star has dated the likes of Camilla Belle, Demi Lovato, Taylor Swift and, most recently, Ashley Greene.

Who do you think it's about? Leave us a comment below!