Joe Jonas Dating Swiss Model Blanca Eggenschwiler?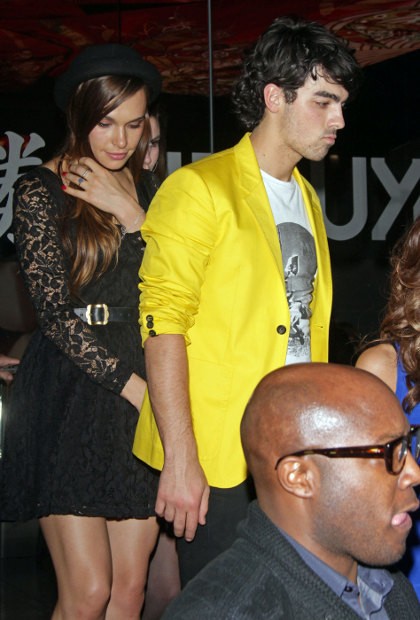 Joe Jonas is no longer single - he is dating a Swiss-born model, according to reports.

The singer was spotted hanging out with Blanca Eggenschwiler on Thursday, before his Jonas Brothers concert at Hollywood's Pantages Theatre, and a pal appeared to confirm the new romance in a photo post on Twitter.com later that night.

Singer Jordan Baird, a finalist on the reality TV competition show The Next which featured Jonas as a judge/mentor, tweeted a picture of himself with Eggenschwiler and Kevin Jonas' wife Danielle, alongside a caption which read, "hanging with the brothers ladies before the show."

The blog post has since been deleted, and on Friday Baird simply wrote, "Great night last night with @joejonas@nickjonas @kevinjonas @daniellejonas & some other amazing people. Going at it again tonight!"

Model/graphic artist Eggenschwiler is based in New York, where the Jonas Brothers recorded chunks of their forthcoming as-yet-untitled album this summer.

Jonas, 23, has previously dated country star Taylor Swift and actresses Camilla Belle and Twilight beauty Ashley Greene .