Joe Gatto Previews The Return Of 'Impractical Jokers'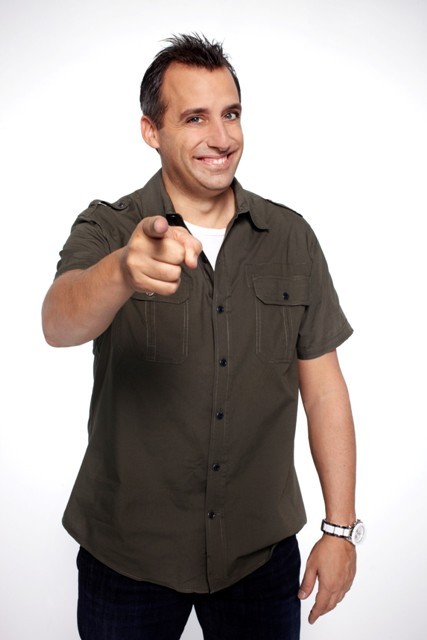 The Impractical Jokers are back tonight to continue season two of the funniest show on television. Before they make our sides hurt with laughter, BFTV snagged a few minutes with our favorite Joker, Joe Gatto, to ask him what's ahead, what Imagine Dragons has to do with it, and of course, what's up with Larry.
[SPOILER ALERT: If you don't want to know who loses tonight's episode of Impractical Jokers, stop reading now. This article reveals the identity of the loser - and some juicy details about their punishment!]
If you're not yet familiar with their antics, the Jokers are four lifelong friends from New York - Joe, Sal Vulcano, Brian "Q" Quinn and James "Murr" Murray - who are collectively known as the comedy troupe The Tenderloins, and whose goal is to put each other through as much embarrassment as possible. Each episode involves a series of challenges, and the Joker who fails the most challenges becomes the ultimate loser and must endure a punishment. It's unpredictable, uproarious, and they most definitely do not hold back.
"We're starting off these new episodes with a bang," Joe told us. "We still have a lot of fun stuff coming through here. The boys, I have recently gotten an Achilles tendon they're jumping on, which is my Bichon Frise. I have a dog [and] they're using her against me.
"Technology actually plays a big part in the second half of the season," he added, revealing that the guys will step up from their usual PowerPoint pranks to actually taking over each other's computers. And that's not all: "We get back into one of my favorite places. We get back into a grocery store and we work the checkout." We have it on good authority that Q may not fare so well with that one...
Tonight's episode features a guest appearance from rockers Imagine Dragons, and this being Impractical Jokers, it's a lot more than just a cameo. "We were actually able to talk Imagine Dragons into letting us film a punishment where the two losers had to be their opening act in front of 14,000 screaming fans," Joe explained. "Unfortunately, the losers were Sal and I. Sal and I do not play the drums or guitar, are not musically inclined at all, and we were just getting in the way."
Check out a teaser from the episode, in which you can see Joe attempting to get his rock god on.