Joe Biden To Appear On 'Parks And Recreation'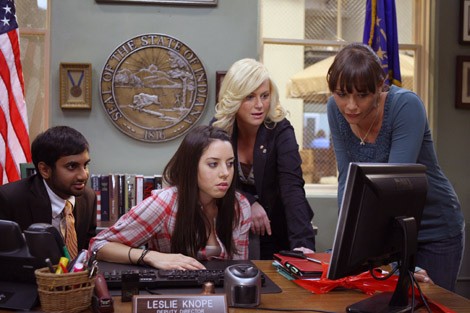 Joe Biden is set to appear in the November 15 episode of Parks and Recreation - a cameo that was filmed well before the Vice President was re-elected along with Barack Obama.
The show filmed an episode in Washington, D.C. and got the Vice President to show up for a scene, according to Entertainment Weekly.
Executive producer Michael Schur later told the New York Times that he kept the cameo under wraps and made sure the episode aired after the election, as the cameo would have been seen as an advertisement for Biden and his running mate Obama - and Schur would have to somehow convince opponent Paul Ryan to appear in a cameo as well.
Schur told EW of Biden's time on set: "He was clearly a big fan of Amy. It was the day the Emmy nominations came out and when he walked through the door he congratulated her on her Emmy nomination… He said some very nice things about the show and talked about how the pro-public service message was meaningful."