Jodi Long Is A Scene-Stealer On TBS's 'Sullivan & Son'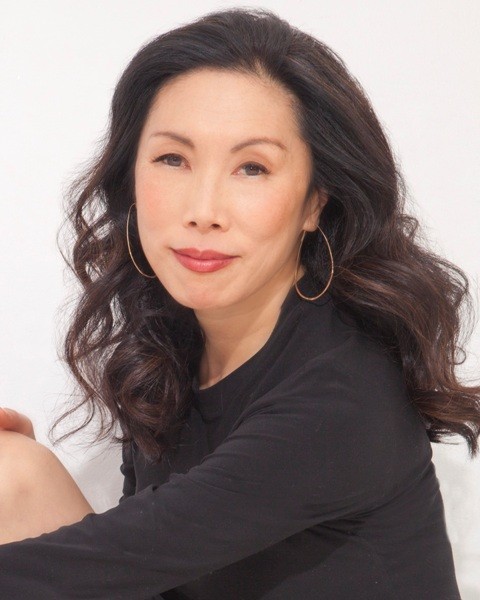 On TBS's Sullivan & Son, Jodi Long rules the bar as Ok Cha Sullivan, the blunt and scene-stealing mother of Steve (Steve Byrne) and Susan (Vivian Bang). Off camera, the veteran actress - who is actually not Korean and was born in Queens - has built a resume that would make most actresses jealous, and she's much more a people person.
"I think I do have that in me and I'm channeling it through all the aunts that I grew up with," she quipped during a recent interview with BFTV. "But it's very different from who I am. I'm not Korean. I don't have a Korean accent. But that's acting."
Which is something that Jodi knows a lot about. Coming from a performing family, she holds a BFA from the acting conservatory at SUNY Purchase, and landed her first acting role more than three decades ago.  Since then, she's appeared in plenty of films and TV series you'd recognize, including The Cosby Show, L.A. Law, Designing Women, RoboCop 3, Sex and the City, and Desperate Housewives. And she isn't slowing down at all.
One of the quirks on her resume: she's been repeatedly cast as a judge, on shows like House, Eli Stone, Law & Order: Los Angeles, and most recently Franklin & Bash. Does she think there's something about her that gives off judicial authority? "It's so ridiculous," she laughed. "I think I think it's because when I don't have my comedy on, I'm intelligent. The first judge I played was on House and then all of a sudden I got Eli Stone. I was like 'Are you kidding me?'"
Maybe it's because she's got brains, poise and wide-ranging talent. She's a writer and producer who has shared her rich family history with us through an award-winning documentary. "I wrote and co-produced a movie called Long Story Short, that you can rent on Amazon," she explained. "I'm really proud of that because it deals with my family. My parents were vaudevillian; they were on The Ed Sullivan Show. And so it's kind of like the family business come full circle."
Jodi's father appeared in the original Broadway production of Rodgers & Hammerstein's Flower Drum Song, and she won an Ovation Award for her part in the 2002 revival. She has numerous stage credits, including leading roles not traditionally cast with Asian actresses, including Ophelia in William Shakespeare's Hamlet. Now, she's preparing to revive her one-woman show, Surfing DNA, which will start a run at Los Angeles's Working Stage Theatre next month.
"It's a play that I wrote and performed in Los Angeles in 2006," she explained. "I'm rewriting some of the stuff and cutting some stuff. It's a lot of fun because it really explores the imprinting, genetic and cultural and emotional, that we get on us through all these forces." The play is set to open after Labor Day.