Joaquin Phoenix Walks The Line Of Reality And Performance Art In Trailer For 'I'm Still Here' (Video)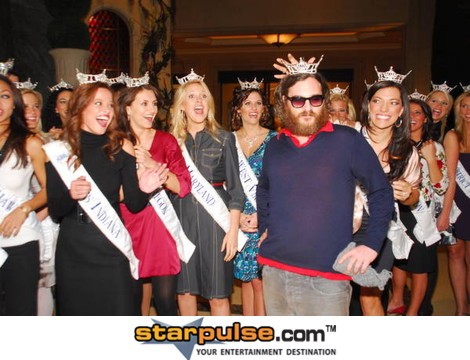 Did Joaquin Phoenix really tumble off the edge and let himself go last year? Or did he simply stay "in-character" for several months? The trailer for I'm Still Here: The Lost Year of Joaquin Phoenix offers a sneak peek at what's to come, with little answers.
We are either watching a man's tragic downfall towards Howard Hughes levels of insanity, or a brilliant actor taking on a role of himself in another life. In the trailer we see Phoenix gain weight, allow his hair to grow thick and unkempt along with a beard - but we also see him apparently thrive on the streets, on a speeding boat, and in a pulsing nightclub.
"Several buyers said the film overflowed with Hollywood debauchery, including more male frontal nudity than you'd find in some gay porn films and a stomach-turning sequence in which someone feuding with Phoenix defecates on the actor while he's asleep," said an LA Times writer of the film. While that sounds like a description of an amusing farce starring the likes of Sacha Baron Cohen, the first trailer of the Casey Affleck film presents it as a dark film with a glimpse of uplifting moments. I'm Still Here arrives in theaters September 10.