Joanne Froggatt 'Really Proud' Of 'Downton Abbey' Rape Scene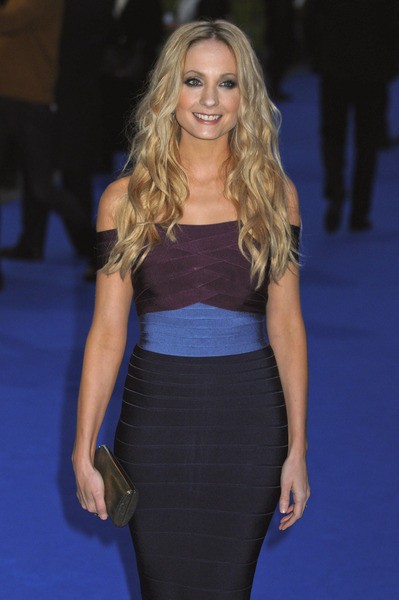 Downton Abbey actress Joanne Froggatt insists she is proud of the show's producers for tackling the contentious rape storyline which sparked complaints from viewers.

The disturbing scene in which the British star's character, Anna May Bates, is attacked by Lord Gillingham's valet Mr. Green, played by Nigel Harman, prompted complaints from at least 60 fans to honchos at the ITV network and an undisclosed number to U.K. broadcasting watchdog Ofcom.

Nonetheless, during an interview on British TV show Breakfast, the star reveals she is proud of the plot and insists it was brave for the show's creator Julian Fellowes to tackle such a sensitive issue.

Froggatt says, "I was really proud of the show for tackling a subject like this. It's a really brave thing to do and I really do believe that Julian's written that in a way that is not gratuitous at all, he does very much go on to explore the emotional journey of Anna and Bates. He's done a beautiful job of hitting the right note with it. I think we all just felt a big responsibility to get it right."

Froggatt also points out the producers were careful not to make the scene too explicit, adding, "Julian, and this is a credit to him, was adamant that we wouldn't depict that kind of violence against a woman on the screen and that's something that he didn't want in a show of his, that he's a part of, and that's an incredible thing in this industry in this day and age.
 
"And the shock value was there without having to depict anything graphic. The story is shocking enough, as it should be for a story of that essence."

The actress' comments follow Harman's defense of the storyline on Monday, when he said, "For a show like Downton Abbey it really leaps out as a bold and risky idea."