Joanna Krupa's Fiance Compares Their Sex Life To Pasta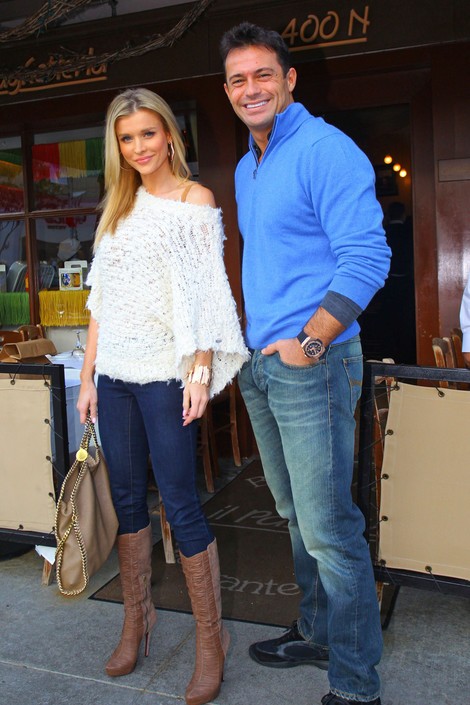 Joanna Krupa's fiance has opened up about candid comments the model/reality star made about their lack of sex, revealing life with the beauty occasionally be boring.
Last year, Krupa briefly split from her boyfriend of six years, Romain Zago, and in a very open TV interview with "Access Hollywood Live" he revealed his workaholic nature had wrecked their sex life.
He explained, "You never realize that every relationship, after a few years, gets boring, even though people keep asking me, 'Dude, you're engaged to the sexiest swimsuit model woman in the world, how can that be boring?' You can eat the best pasta in the world every day... you've gotta spice it up otherwise it's the same pasta."
 
Zago admits he and Krupa are still working on their relationship after getting back together and deciding to get married.
 
He added, "Obviously we have our moments but I'm not gonna lie to you (and say) we do it every day... I work a lot, she works a lot; she's always travelling... There's no couple that has the perfect sex life after so many years... It's not gonna be an every day that we're gonna have sex even though she's awesome and... she's the most beautiful thing I've ever seen. Sometimes she's too tired, she doesn't want it... but she's a machine."
Meanwhile, "The Real Housewives of Miami" keeps them together. "The reality show brought us back together because we spent so much time away from each other and that was a big problem... The distance creates more distance, personal distance, emotional distance and obviously intimate distance,"  he explained.