Joanna Krupa's Belly Baring Copper Dress

Joanna Krupa
posed for paparazzi outside Katsuya Japanese restaurant in Hollywood this week wearing a seductive wrap copper-colored dress. See more photos after the jump...

Image © IAKONA / PR Photos
The supermodel recently lashed out at stars who wear fur, vowing she'd never date a man with animal skin in his closet. She said, "Look at Diddy - he looks like a 'tard. If you think you look hot in a fur jacket, you have issues."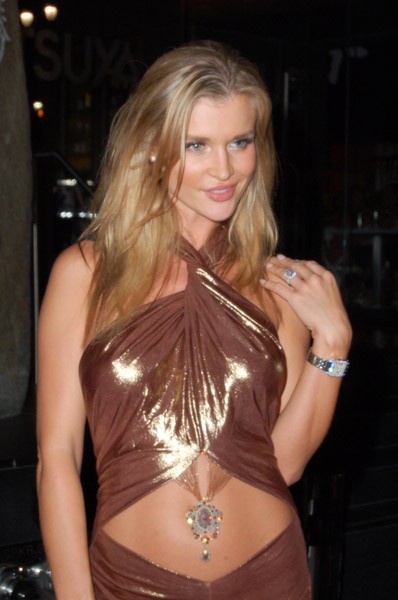 Image © IAKONA / PR Photos
"I like my butt. It's perfectly proportional, it's cute, and it's still where it belongs. It's been behaving so far, and if it doesn't, I can spank it a little bit and put it back in place - just like I do with my men." Joanna tells Maxim about her favorite body part.