Joanna Krupa Plays Beach Volleyball In A Bikini (Photos)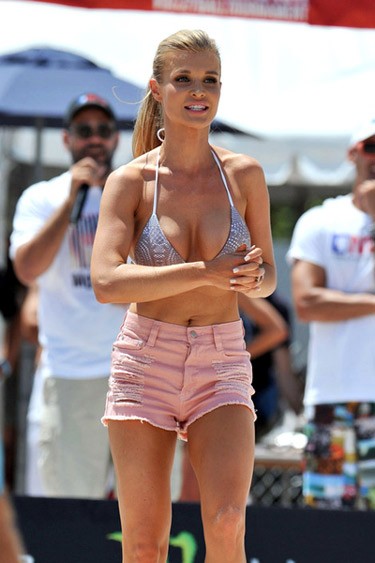 We spotted Joanna Krupa and her very toned bikini body at the Model Beach Volleyball Tournament in Miami, Fla., over the weekend. The two-day event pitted models against each other for prizes and to raise money for the charity Models 4 Water.
Joanna, Karent Sierra, and Lisa Hochstein are the newest members of "The Real Housewives of Miami," which is currently shooting season two.
The model recently called the woman who flour bombed Kim Kardashian a "hero" and attacked the Kardashian sisters, who sell fur at their Dash stores. Krupa is leading a petition in an attempt to force the sisters to stop selling fur at their boutique.
See more photos of bikini-clad Krupa...