Joanna Krupa: 'I Would Not Spread My Legs For $10,000'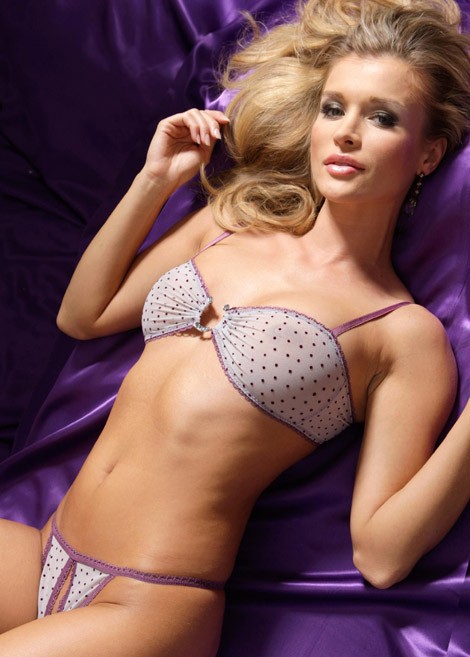 Model-turned-reality TV star Joanna Krupa has addressed reports she's a high-class hooker, revealing she'd never "spread" her legs for a reported $10,000.

The former Dancing With the Stars contestant and current Real Housewives of Miami castmate has slammed Girls Gone Wild creator Joe Francis for claiming to have been intimate with her - and then re-tweeting an online article that suggested Krupa was a hooker.

The story spread like wildfire, and now Krupa is speaking out.

She tells HollyScoop.com, "It's all over the Internet that I'm a hooker, (but) first of all, if someone is going to write an article, make an article more believable. I would not spread my legs for $10,000. I'm so sorry but I wouldn't. I'm kind of like Linda Evangelista who said she won't get out of bed for less than 10 grand."

And Krupa insists she's far from mad about the scandalous story: "Just be happy you made it. There's always going to be haters, people are always going to try and bring you down. You keep your head up and that's it, keep moving forward and that's what I'm doing."