Joanna Krupa Goes Topless For New PETA Ad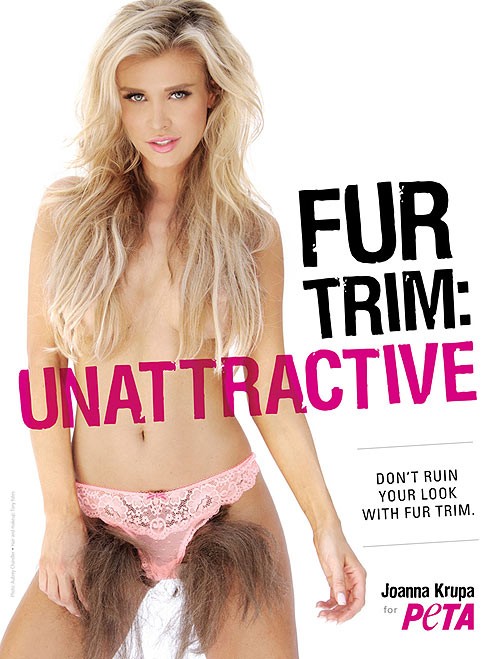 The Real Housewives of Miami star Joanna Krupa stars in a sexy new "I'd Rather Go Naked Than Wear Fur" PETA ad that focuses on cutting out garments featuring fur trim.

The Polish-born model, 33, whose PETA shoot was filmed for her Bravo reality show, goes topless and wears a wig inside her panties to drive the point home that a little something extra looks silly, out of place, and can be downright unattractive!

"There is nothing sexy about wearing something that is so obviously tied to senseless pain and killing," says Joanna.

"Whether it came from an animal on a fur farm or one who was trapped in the wild, the fur used for every fur coat, trinket, or bit of trim caused an animal tremendous suffering—and took away a life," the press release for the new ad reads.
It might be time to grab a razor, Joanna.

Check out more PETA ads in the slideshow below...