Joanna Krupa Exposes A Lot Of Flesh At Pre-Grammy Event In LA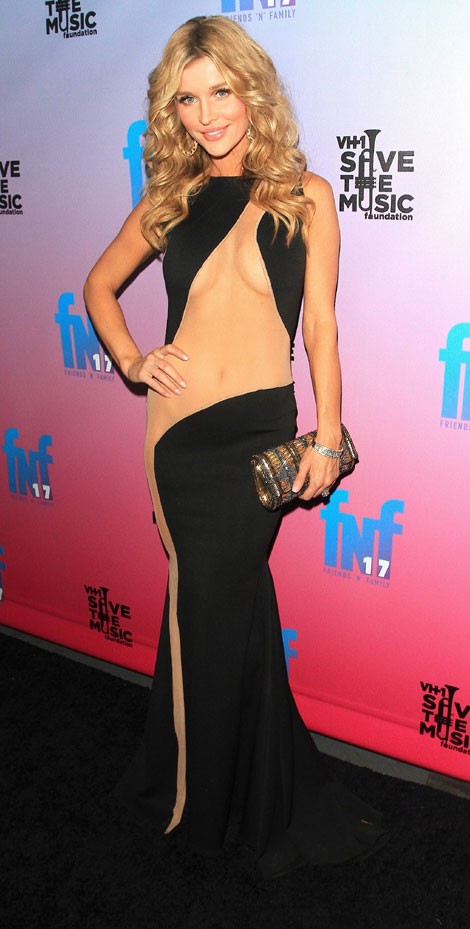 Joanna Krupa showed off quite a bit of skin at the 17th Annual VH1 Save the Music Friends 'N' Family pre-Grammy event at the Park Plaza Hotel in Los Angeles on Friday night.
"The Real Housewives of Miami" star, 34, wore a sheer, cut-out dress that bared her belly and revealed extensive cleavage.
The model-turned-reality TV star recently revealed she's considering freezing her eggs so she can have a baby in the future.
"We're talking more and more about it. Honestly, I want to have a baby and another second I don't feel like I'm ready for it just yet. So what I think I'm gonna do... is freeze my eggs in the next month or two," she told Us Weekly.
Meanwhile, recent rumors have circulated that Krupa will be moving to Los Angeles to join the cast of The Real Housewives of Beverly Hills.
She and RHOBH star Brandi Glanville have an ongoing feud, which could make the show very interesting.