Joan Rivers Stops Breathing During Medical Procedure, Is In Critical Condition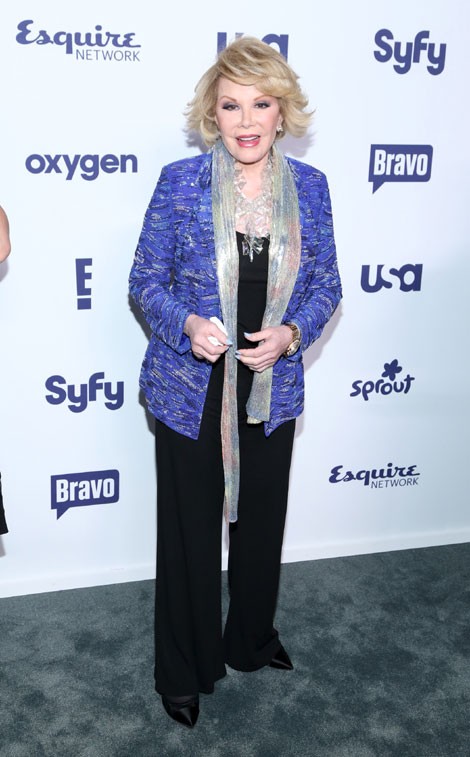 Joan Rivers has been hospitalized after she stopped breathing during a medical procedure. The comedienne, 81, was rushed to Mount Sinai hospital in New York City this morning after she had a procedure performed on her vocal chords, according to TMZ.com.
Rivers is reportedly in critical condition, and at one point her heart stopped beating.
An individual placed an emergency call at 9:39 a.m. ET this morning, telling the 911 operator: "We have somebody in either cardiac or respiratory arrest."
Rivers' daughter Melissa is reportedly on her way to the city to be by her mother's side.
Rivers is the host of E! series "Fashion Police."