Joan Rivers Responds To Adele Fat Jokes Controversy With More Fat Jokes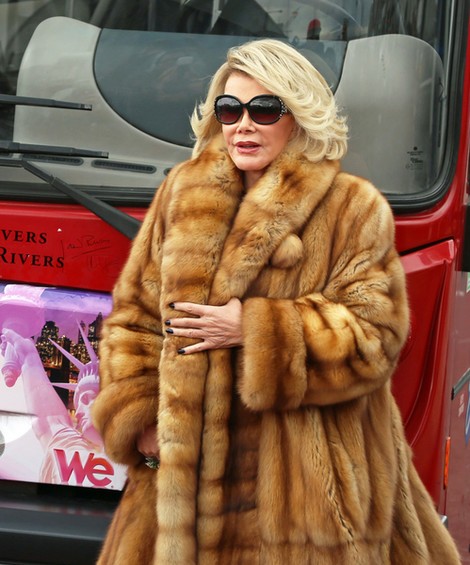 Joan Rivers won't back down from her criticism of Adele's weight - and has responded to haters with even more fat jokes.
Last month, Rivers was on David Letterman's late night show when she suggested Adele should rename her song "Rolling in the Deep" to "Rolling in the Deep Fried Chicken." 
Last week, when asked about the comments by Huffington Post, Rivers doubled down: "She's a chubby lady who's very, very rich, and she should just calm down -- or lose weight!"
"She wanted an apology, so I took an ad out on her a**. I said, 'You are not fat.' And then I had room for a lot of other ads," Rivers said in her continued criticism.
"Adele is beautiful and successful ... [but] let's face reality, she's fat."
Comedian Adam Hills went to Adele's defense, blasting Rivers: "If you make fat jokes about Adele, you're being a d***. And I'm referring to you, Joan Rivers."
He continues, "Adele is one of the very few women in pop music I want my daughter to look up to and you're making jokes about the way she looks when you're so insecure about your own face you've spent more money on it than the producers of Life of Pi spent on that tiger. Get a plastic surgeon to manufacture yourself a new soul."