Joan Rivers Refuses To Apologize For Holocaust Joke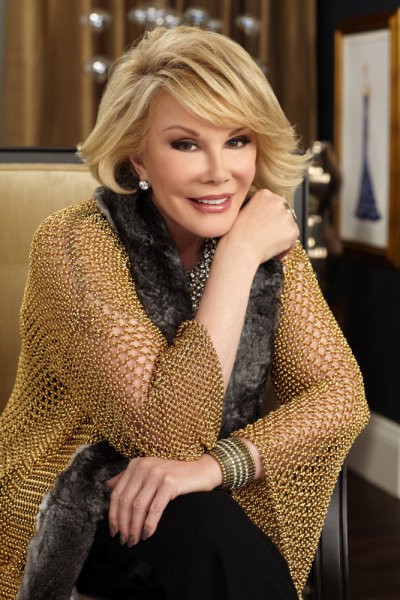 Joan Rivers is refusing to apologies about controversial comments she made about Jews during a segment on her TV show Fashion Police, insisting she uses humor to remind the public about the Holocaust.

The veteran funnywoman, whose parents were Russian Jewish immigrants, critiqued a dress worn by German supermodel Heidi Klum during Monday's episode of the E! series, saying, "The last time a German looked this hot was when they were pushing Jews into the ovens."

The remark, in reference to the Jewish prisoners of war killed by Nazis during the Holocaust, upset leaders of the Anti-Defamation League, who demanded an apology from Rivers.

However, the comedienne is unrepentant about her remark, telling cable TV show Showbiz Tonight, "It's a joke. This is the way I remind people about the Holocaust, I do it through humor. My husband lost his entire family in the Holocaust, so let's just start with that.

"Your generation doesn't even know what I'm talking about. By my doing a joke (it) gets them talking, thinking. Didn't bother Heidi, doesn't bother me. Why don't you worry about the anti-Semites out there (instead)?"