Joan Rivers Moved From ICU To A Private Room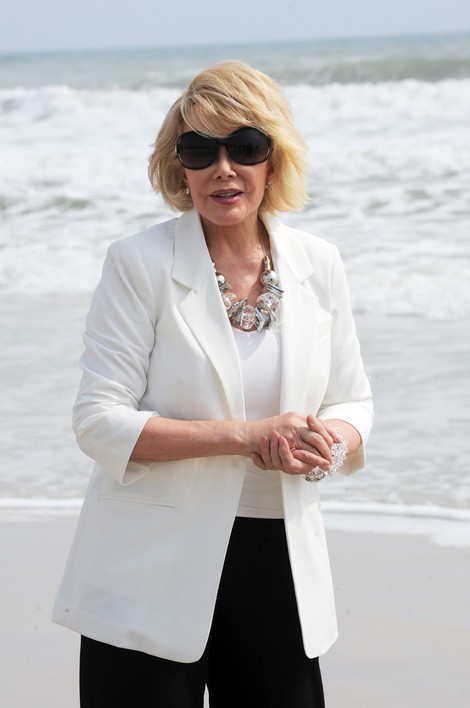 Joan Rivers' daughter Melissa has confirmed that her mother was moved from the intensive care unit (ICU) at Mount Sinai hospital in New York City to a private room.
According to the New York Daily News, she said in a statement: "My mother has been moved out of intensive care and into a private room where she is being kept comfortable. Thank you for your continued support."
Melissa gave no reason for the move.

The comedienne, 81, has been on life support since the weekend. She went into cardiac and respiratory arrest last Thursday while undergoing a procedure on her vocal chords.
Doctors reportedly plan on taking the "Fashion Police" star out of a medically induced coma to check her status. It's reportedly expected Rivers will be in a wheelchair or a vegetative state when she is revived.
The family is allegedly considering a lawsuit against Yorkville Endoscopy, where her throat surgery was performed.