Joan Rivers Is 'Resting Comfortably' Following Medical Emergency, Says Daughter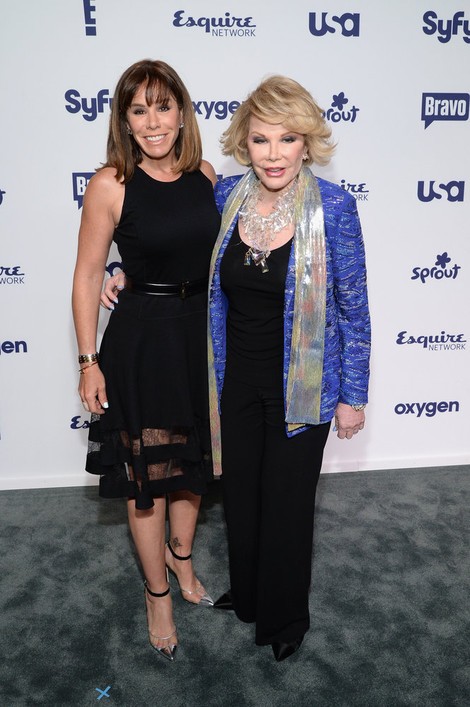 Joan Rivers' daughter Melissa has confirmed her mother is "resting comfortably" following a health scare on Thursday.
She said in a statement obtained by Us Weekly: "I want to thank everyone for the overwhelming love and support for my mother. She is resting comfortably and is with our family. We ask that you continue to keep her in your thoughts and prayers."
The comedienne, 81, was rushed to the hospital yesterday after suffering cardiac and respiratory failure during a medical procedure on her vocal chords.
When she stopped breathing during the surgery, she was taken to Mount Sinai Hospital in New York City.
Rivers is currently in a medically induced coma, but doctors plan on taking her out of it this weekend, according to the New York Daily News.