Joan Rivers Is Back on Drop Dead Diva (Season 4, Episode 9)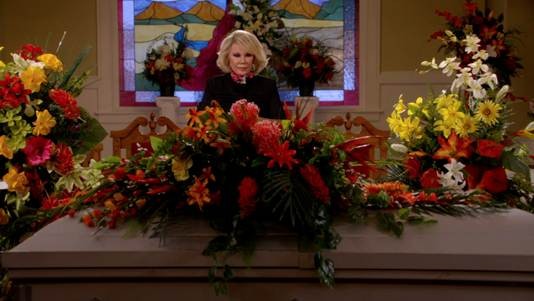 Check out the sneak peek videos below of the upcoming episode of Lifetime's hit show, Drop Dead Diva, featuring Joan Rivers!  Episode four will air this Sunday at 9/8c.
In this episode, Jane and Grayson represent a woman who is suing for custody of her late fiance's ashes, however she has an odd habit that may prevent her getting her way. Meanwhile, Teri attempts to launch her music career with the help of Luke.  Just as Jane starts to accept his disappearance, Owen suddenly returns.