Joan Rivers Being Taken Out Of Medically Induced Coma, May Have Severe Brain Damage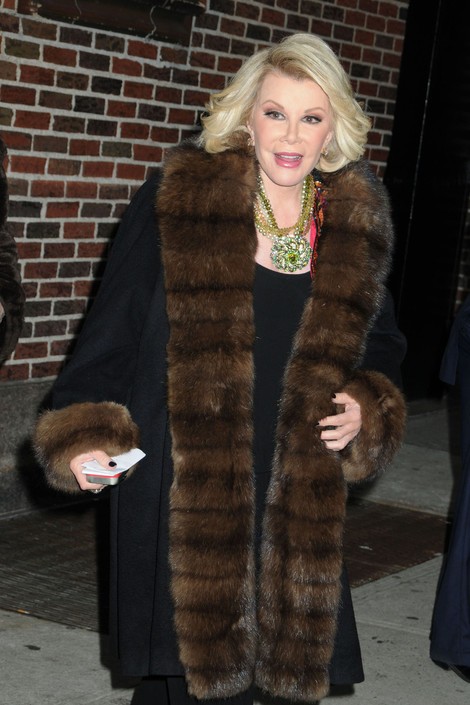 Doctors began bringing comedienne Joan Rivers out of a medically induced coma on Sunday, a process that takes a couple of days to complete.

The TV star has been at New York City's Mount Sinai Hospital since Friday, when she was rushed there after suffering cardiac arrest while undergoing a procedure at a medical center.

Rivers arrived in critical condition and was put in an induced coma. On Sunday, Rivers' daughter, Melissa, said she was "resting comfortably."

"We are keeping our fingers crossed," she said in a statement, also thanking fans for their support.

"Everyone keep her in your thoughts and prayers," she added.

A source close to the family tells the New York Daily News that there is some serious concern that the 81-year-old may have suffered serious damage to the part of her brain that controls her motor skills, which could leave her "as either a vegetable or in a wheelchair."

The family is also reportedly considering a lawsuit against Yorkville Endoscopy, where she was undergoing a procedure on her vocal cords at the time of the cardiac arrest.