J.K. Rowlings, Jessica Ennis, And The Queen Voted Most Inspirational British Women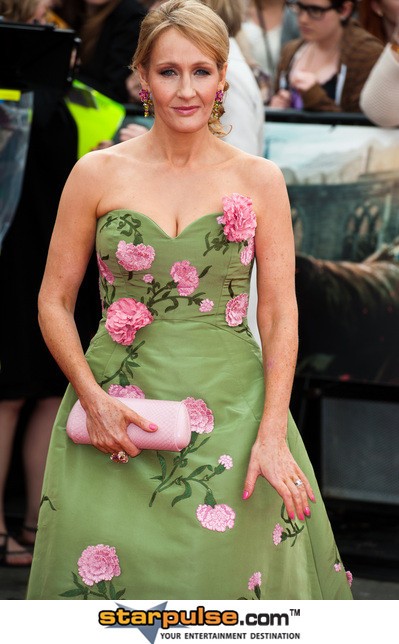 J.K. Rowling has some Olympic and Royal contemporaries when it comes to inspiring British women.
The Harry Potter author was voted third in a survey conducted by Oxfam, a charity with several celebrity supporters. She is topped only by Queen Elizabeth II and Olympic gold medalist Jessica Ennis. 
Helen Mirren tied Rowling and Joanna Lumley was close behind. The survey was conducted in Manchester, Rowling's hometown - so maybe she got a bit of a push from her proud neighbors.
Samantha Scott, Get Together fundraising manager for Oxfam said: "It is hugely positive to see other women such as Jessica Ennis so highly rated, showing how strongly women value personal dedication and achievement. This is further reinforced by women also placing an emphasis on drawing inspiration from real women they know closer to home.
"Oxfam's Get Together is all about celebrating inspiring women from all walks of life around International Women's Day by doing something you enjoy with friends or family to raise money for Oxfam's work with women living in poverty worldwide. Whether it's an Ennis-inspired sports quiz in the local pub or right Royal knees up at home, we hope the UK will be marking the occasion in style."