J.K. Rowling To Screenwrite New Series Set In Harry Potter's World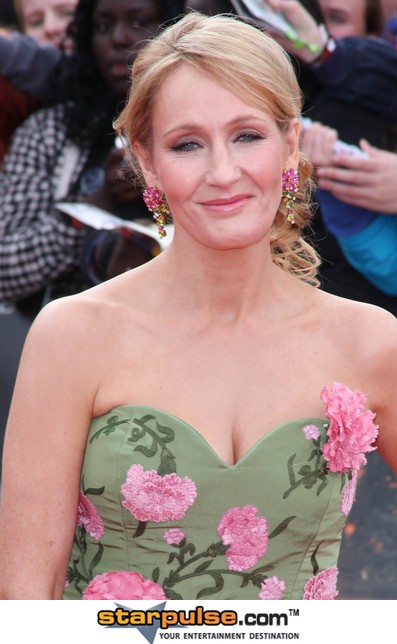 J.K. Rowling is heading back to Hogwarts. The Harry Potter author has signed a screenwriting deal with Warner Bros. Pictures to write a series of spinoff movies that take place in Potter's wizarding world.

The first installment, titled, "Fantastic Beasts and Where to Find Them", will be "neither a prequel nor a sequel to the Harry Potter series, but an extension of the wizarding world."

Rowling posted the news to her Facebook page on Thursday, writing, "It all started when Warner Bros. came to me with the suggestion of turning Fantastic Beasts and Where to Find Them into a film. I thought it was a fun idea...

"As I considered Warners' proposal, an idea took shape that I couldn't dislodge. That is how I ended up pitching my own idea for a film to Warner Bros."

The new films will be based on a pair of Hogwarts textbooks that Rowling wrote under the pseudonyms Newt Scamander and Kennilworthy Whisp in 2001 and feature the two authors as the main characters.

"As hard-core Harry Potter fans will know," Rowling wrote on Facebook, "I liked [Newt] so much that I even married his grandson, Rolf, to one of my favourite characters from the Harry Potter series, Luna Lovegood.

In fact, Evanna Lynch, who played Lovegood in the Harry Potter films, has already begged for a part in the new film.

"@wbpictures @jk_rowling even if I'm too old to play Luna, can I go through 10 hours prosthetics to play a crumple-horned-snorkack. Please??" She wrote on Twitter after hearing the news.

Newt's story will reportedly begin in New York, 70 years before the events of Harry Potter's life get underway.

The eight films based on Rowling's seven-book Harry Potter series have amassed almost $8 billion worldwide.