J.K. Rowling Angry At Law Firm For Leaking Her Secret Pen Name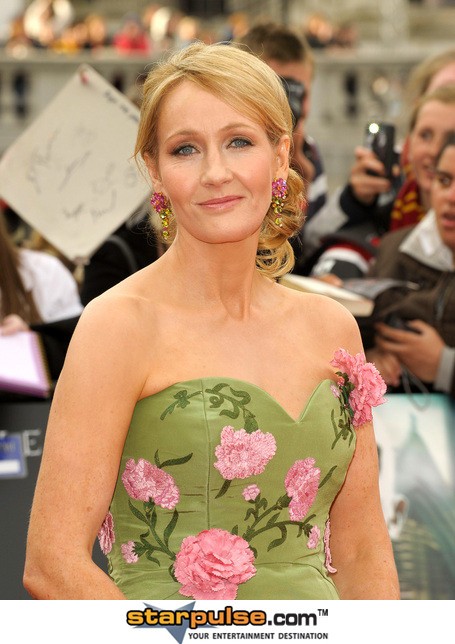 Author J.K. Rowling may have taken it somewhat lightly when news that she secretly used a pen name to release her latest novel, "The Cuckoo's Calling," got out, but the "Harry Potter" writer is reportedly furious over the leak.

One of the partners at British law firm Russels, Chris Gossage, inadvertently leaked the info to his wife's best friend that Rowling had written the novel under the pen name Robert Galbraith -- a war veteran who became a private investigator -- and she posted about it on Twitter.

London's Sunday Times newspaper did some more digging and confronted the author with the story last week.

"I had hoped to keep this secret a little longer because being Robert Galbraith has been such a liberating experience," she told the paper. "It has been wonderful to publish without hype or expectation, and pure pleasure to get feedback under a different name."

Rowling has now spoken out about the leak, and she's pretty angry about it.

"Only a tiny number of people knew my pseudonym and it has not been pleasant to wonder for days how a woman whom I had never heard of prior to Sunday night could have found out something that many of my oldest friends did not know," she told the Associated Press.
"To say that I am disappointed is an understatement. I had assumed that I could expect total confidentiality from Russells, a reputable professional firm, and I feel very angry that my trust turned out to be misplaced."

Since her secret was revealed, the book (which has gotten rave reviews) has climbed all the way to number-one -- over 5,000 spots -- on Amazon.com's book sales list in the U.S. and U.K.

Horror author Stephen King has praised Rowling for attempting to use a pen name and says if she had spoken to him about his experience using the pseudonym Richard Bachman to write a few of his own novels, he would have told her one thing: "it's an impossible secret to keep for long."

King told USA Today that he "can't wait to read the book" now that he knows she wrote it.