J.J. Abrams Reportedly Set To Direct 'Star Wars: Episode VII'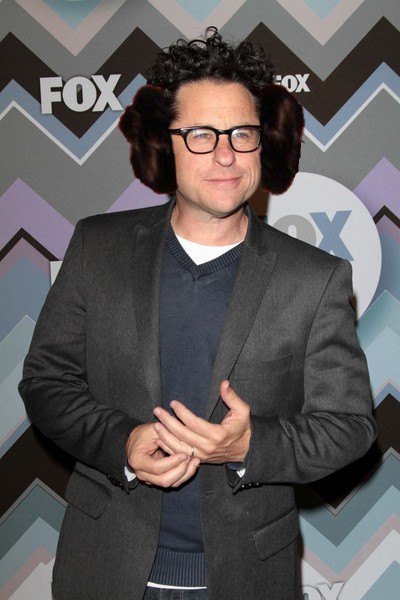 Director J.J. Abrams is heading back to space again -- multiple industry sources have reported that the Star Trek director will be going from Starfleet to a galaxy far, far away to helm the first new Star Wars film for Disney.

Star Wars: Episode VII will be the first new film in the saga since George Lucas sold the rights to his sci-fi franchise to Disney late last year, when the studio acquired the Lucasfilm and all its holdings for a cool $4 billion.

Lucasfilm's new director, Kathleen Kennedy; who Lucas handed the reins of running his company last summer; reportedly went after Abrams persistently.

And rightfully so. Abrams is a huge Star Wars fan, saying the space opera "blew my mind" the first time he saw it.

"As a kid, Star Wars was much more my thing than Star Trek was," Abrams told the L.A. Times' Hero Complex in 2009. "If you look at the last three Star Wars films and what technology allowed them to do, they covered so much terrain in terms of design, locations, characters, aliens, ships — so much of the spectacle has been done and it seems like every aspect has been covered, whether it's geography or design of culture or weather system or character or ship type. Everything has been tapped in those movies. The challenge of doing Star Trek — despite the fact that it existed before Star Wars — is that we are clearly in the shadow of what George Lucas has done."

But after news broke that Episode VII was in the works, Abrams told Empire Magazine that he wasn't interested in the job.

"There were the very early conversations and I quickly said that because of my loyalty to Star Trek, and also just being a fan [of Star Wars], I wouldn't even want to be involved in the next version of those things.I declined any involvement very early on. I'd rather be in the audience not knowing what was coming, rather than being involved in the minutiae of making them."
It seems that Abrams has had a change of heart, though; Thursday afternoon Hollywood news source The Wrap.com reported that the Lost creator is set to direct the film; news that was later confirmed to MTV.com by a source close to the production.
Neither Disney or Abrams' production company, Bad Robot, have yet confirmed the news.
Toy Story 3 and Little Miss Sunshine writer Michael Arndt (who won an Oscar for the latter) is writing the screenplay for Episode VII; and Lucas will be on hand to serve as a creative consultant.

The film, which we expect will have lots of lens flare, is set to hit theaters in 2015.