J.J. Abrams Gives Fans A Chance To Be In 'Star Wars: Episode VII'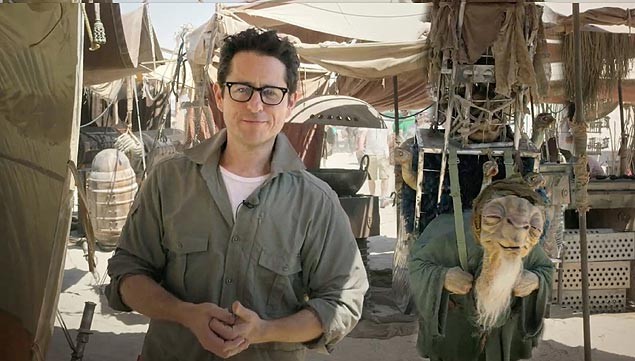 Star Wars: Episode VII director J.J. Abrams is giving one lucky fan the chance to make a cameo in the upcoming sequel after partnering with UNICEF's Innovatoin Labs and Programs and website Omaze.com.

The driector gave a quick sneak peek behind the scenes of the new film, standing next to an alien (that looks more like something out of "The Dark Crystal" than the "Star Wars" universe) with a large box strapped to its back and announcing the creation of "Star Wars: Force for Change," a new initiative from Disney, Lucasfilm and his production company Bad Robot that will help raise money for the United Nations Children's Fund (Unicef) and help benefit "the world's most vulnerable children."

Fans who donate as little as $10 to the fund will be automatically entered for the chance to win a trip to London (with a guest), and will get to visit the set of the film as Abrams' VIP guests. The winner will also meet the cast and then put into costume for their cameo.

"The Star Wars fans are some of the most passionate and committed folks around the globe," Abrams says. "We're thrilled to offer a chance to come behind the scenes as our VIP guests and be in Star Wars: Episode VII. We're even more excited that by participating in this campaign, Star Wars fans will be helping children around the world through our collaboration with UNICEF Innovation Labs and projects."

The sweepstakes runs from May 21 through July 18. Fans can find out more at StarWars.com/ForceForChange and donate at Omaze.com/StarWars.

Disney has pledged $1 million in support of the charity.