J.J. Abrams' Bad Robot Releases Mysterious Teaser Titled "Stranger" - Possibly For Upcoming Novel 'S'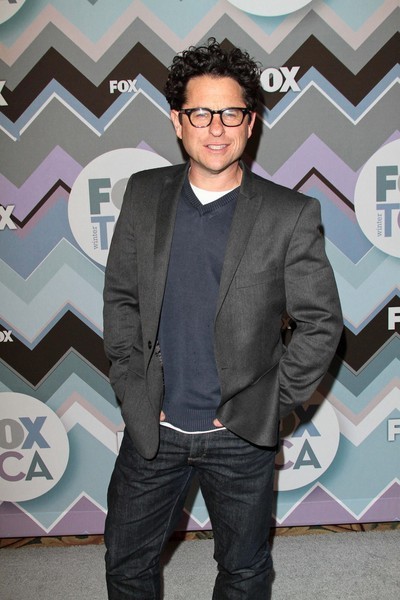 J.J. Abrams' Bad Robot Productions released a new one-minute teaser video on Monday called "Stranger", stirring up a serious mystery over what the company's latest production is and is all about.

"He arrived knowing nothing of himself. Who is he? Soon he will know," says the video's narrator as a man stumbles out of the shallow surf onto a beach. "Because what begins at the water shall end there, and what ends there shall once more begin."

"This is what happens: Men become lost. Men vanish. Men are erased ... and reborn."

The cryptic teaser ends with a close-up on a man's face with his lips sewn shut, setting the internet abuzz over what "Stranger" could possibly be. The video was viewed over a million times in its first day of release, but the production company disabled the comments, leaving all the speculation and spoilers to be discussed elsewhere.

So far several guesses have come up, from it being the teaser for the forthcoming remake of The Crow (unlikely, although the stitching on the 'stranger's' lips is reminiscent of the makeup from the original film), to a teaser for his upcoming TV series Believe (nope, the summary doesn't even sound close to matching up with the narration).

The best guess, so far, is that it's a viral marketing scheme for the novel "S" by Doug Dorst, which hits bookstores on October 29.

Abrams reportedly came up with the idea of an interactive novel where 20-plus items placed in the real world will tie-in to the events of the book, and then commissioned Dorst to write the story based on his ideas.

Back in May, the Huffington Post shared a promotional postcard that teased the novel, labeled "The first clue to the mystery of S."

Mulholland Books, which is handling the publication of "S", put out a press release on April 29, reading, "At the core of this multilayered literary puzzle of love and adventure is a book of mysterious provenance. In the margins, another tale unfolds—through the hand-scribbled notes, questions, and confrontations of two readers. Between the pages, online, and in the real world, you'll find evidence of their interaction, ephemera that bring this tale vividly to life."

The company's director, Josh Kendall, says that "S" will "be a literary event" and "is truly a love letter to the printed word."

Check out the mysterious teaser below. Is this the second clue to the mystery of "S"?