Jimmy Page: Led Zeppelin Reunion Won't Happen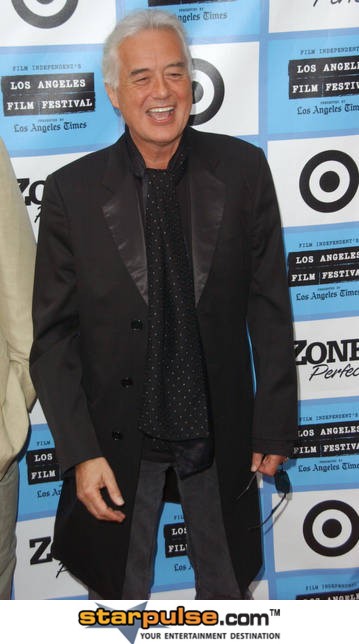 Rocker Jimmy Page has reiterated there are no plans for Led Zeppelin to reunite onstage even though the bandmates have come together to promote the concert movie release of their one-off concert five years ago.

Page and bandmates John Paul Jones and Robert Plant have been routinely asked about another reunion ever since the Ahmet Ertegun tribute show in London - and just when the fuss was dying down, the trio announced plans to release the concert footage as new movie "Celebration Day."

Reteaming for a press conference in London last month, the bandmates seemed a little irked that the reunion question reared up again, and now Page has spoken to music bible Rolling Stone about the will-they-won't-they drama, hoping that his remarks will end the speculation once and for all.

He says, "I think if there had been any more concerts to be done, we'd already be talking about them. So I don't see it."

The concert movie's director Dick Caruthers recently told WENN he felt "deflated" by questions about a possible reunion, adding, "I do think the whole will-they-won't-they go on tour thing preoccupies far too much of the media's attention. This really isn't about that.

"Let's put it this way, it hasn't happened in the last five years since the reunion show."

"Led Zeppelin: Celebration Day" will be released in cinemas around the world on October 17 for a limited engagement. The DVD will go on sale a month later.