Jimmy Kimmel To Reveal Sports Illustrated's 2014 Swimsuit Issue Cover Model Tonight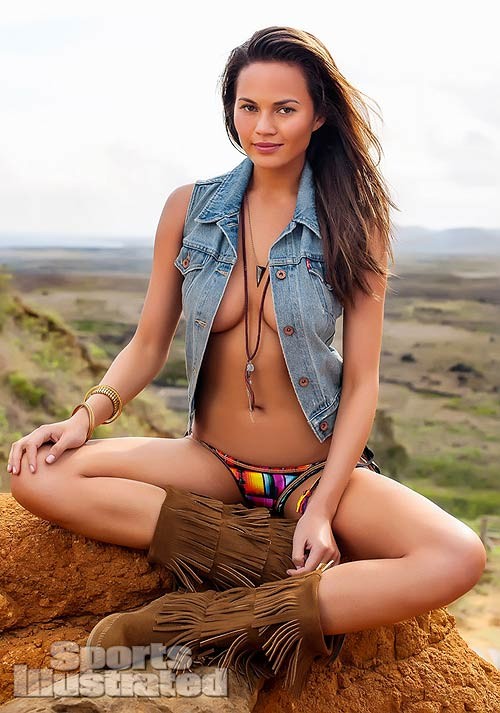 Jimmy Kimmel is set to reveal the cover model for the 2014 Sports Illustrated Swimsuit issue on his late-night talk show Thursday.

The big reveal, which marks the issue's 50th anniversary this year, was done on rival David Letterman's talk show for the past six years.

ABC made the official announcement on Wednesday that in addition to the big reveal, the model who lands the coveted spot on the magazine will appear on Kimmel's show on Monday, Feb. 17.

So who will be on this year's cover? Rumor has it that Chrissy Teigen is this year's cover girl, but no one really knows for sure because that information is a such a closely guarded secret that even longtime SI photographer Walter Iooss Jr. has no clue.

"No one knows. Not even the photographers know," Iooss Jr. tells the New York Daily News. "It's a very important decision for a $40 million magazine. It's probably their most important decision [of the year]."

Teigen, who married R&B singer John Legend last fall, stunned on the red carpet at this year's Grammy Awards and turned heads during the Grammys when the camera turned on her during Daft Punk's performance of "Get Lucky."

28-year-old Teigen is also very active socially, leading many to believe that in addition to her good looks, her quirky personality helps make her a shoo-in for this year's cover.

The 50th Anniversary edition of the Sports Illustrated Swimsuit Issue hits newsstands on Tuesday February 18, and 1000 copies will feature a promotional cover-wrap with Barbie on the cover. The iconic doll will also be featured in a four-page pictorial -- shot by Iooss Jr. -- as part of a promotion hitting back at criticism over the 55-year-old doll's anatomical correctness and body image.