Jimmy Kimmel Gives Jennifer Love Hewitt Giant Image Of Her Cleavage (Video)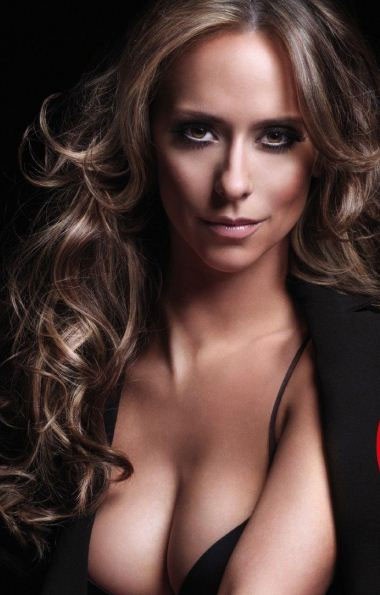 Actress Jennifer Love Hewitt hopes her grandma doesn't see the billboards promoting her new TV show The Client List - because she'll disapprove of the images of her busty granddaughter posing in her lingerie.

The giant posters, which feature a sultry Hewitt dressed for the bedroom, have become a talking point in recent weeks - and the star can only hope her Texas-based grandma never sees one.

She says, "Thank God none of them have been put up in my grandmother's neighborhood yet. I'm waiting for that phone call - and I'm hoping it won't happen.

"She asked me, 'What are you wearing in the posters?' and I said, 'I'm wearing a bathing suit'. And she's like, 'OK, well that's great!'"

During her appearance on chat show Jimmy Kimmel Live! on Wednesday, Hewitt was gifted with a segment of the billboard that had been hanging on Hollywood Boulevard, across the street from the comedian's TV studio.

The six-foot by six-foot poster featured a close-up of the actress' cleavage.

Hewitt joked, "It looks like a horror movie blown-up... They're, like, King Kong's (boobs)."

In The Client List, the star portrays a desperate masseuse who performs extra services for cash.