Jimmy Fallon's 'Tonight Show' Debut Draws Over 11 Million Viewers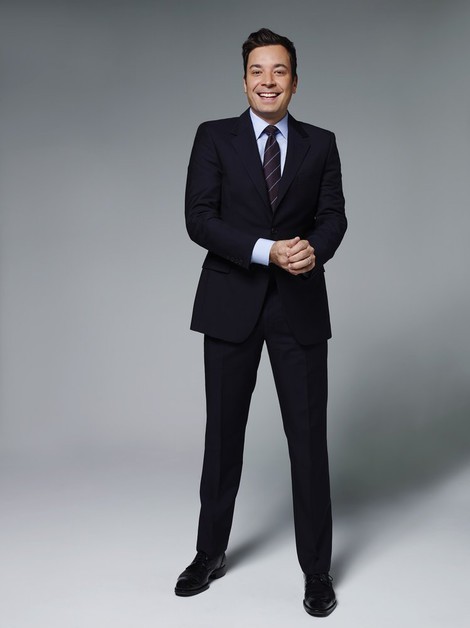 Jimmy Fallon employed a dozen celebrity guests to get The Tonight Show's second-best ratings in five years when he made his debut as host of the venerable talk show.
11.3 million tuned in to watch Jimmy at midnight, as he was bumped back half an hour to make way for the final days of the Winter Olympics in Sochi, Russia.
The number fell short of previous host Jay Leno's send-off, which got an astonishing 14.6 million viewers. Leno's first goodbye in 2009 drew 11.9 million, according to Nielsen Media Research.
Fallon's debut also beats his other predecessor Conan O'Brien's debut in the hosting chair. O'Brien had 9.2 million tune in, but he only had the job for half a year before Leno returned.
Of course, Fallon won't have  Robert De Niro, Lady Gaga, Mariah Carey, Mike Tyson, Kim Kardashian and Stephen Colbert showing up every night – so it remains to be seen where his ratings ultimately land.