Jimmy Fallon Sets Star-Studded Lineup For First Week At 'Tonight Show'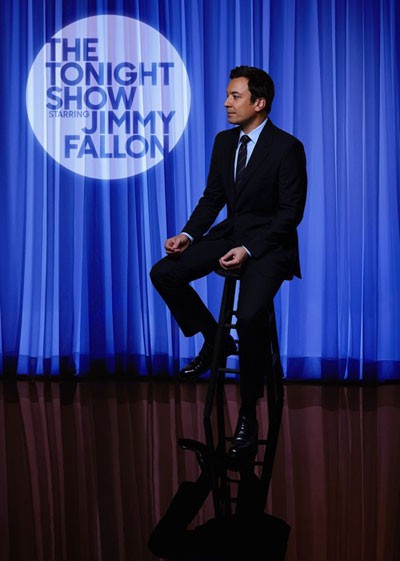 When Jimmy Fallon gets his hands on The Tonight Show next week, he'll have an incredible set of celebrities and musicians to greet him.
Just as it was announced last month, Jimmy's first guest on Monday, February 17 will be superstar Will Smith, and his first musical act will be rock legends U2.
Just when that sounded too good to be true, he'll follow that up with Jerry Seinfeld, Kristen Wiig, and Lady Gaga on Tuesday.
Wednesday Jimmy will have Bradley Cooper and Tim McGraw. Thursday he'll welcome First Lady Michelle Obama, Will Ferrell and Arcade Fire.
Friday's show ought to be something special, as his guest will be constant collaborator Justin Timberlake.
The Tonight Show will be bumped back to midnight February 17-20 due to the Sochi Olympics, before returning to the usual 11:30 timeslot on February 21.
Jay Leno's final Tonight Show nabbed an astonishing 14 million viewers, giving him his best ratings in 15 years. Jimmy's Late Night finale had 6.6 million viewers.