Jimmy Fallon Officially Replacing Jay Leno On 'Tonight Show'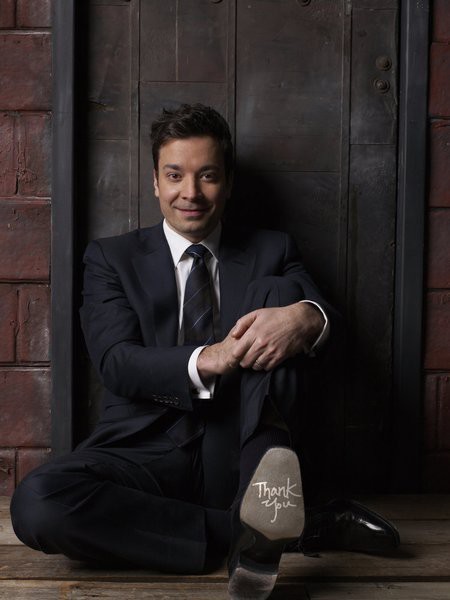 It was fairly obvious Late Night host Jimmy Fallon would replace Jay Leno on the Tonight Show when he retires, but now it's finally official.
In the deal, Fallon will move up an hour into the coveted Tonight Show slot in spring 2014 when Leno steps down... again. Leno infamously left in 2009 to be replaced by Conan O'Brien (with Fallon taking Conan's previous time slot), only to return and kick O'Brien off NBC.
In a prepared statement, Leno said, "Congratulations Jimmy. I hope you're as lucky as me and hold on to the job until you're the old guy. If you need me, I'll be at the garage."
As for Fallon, he said, "I'm really excited to host a show that starts today instead of tomorrow."
Rumors over Fallon's replacement at the late night timeslot have been swirling as well. A popular guess was Howard Stern, who considered the job "an insult." The Hollywood Reporter now reports that Saturday Night Live head writer Seth Meyers is the frontrunner for the position. "It will be Seth unless something goes awry," the source said.