Jimmy Fallon Makes Fun Of Justin Bieber's 'Baby' Issue (Video)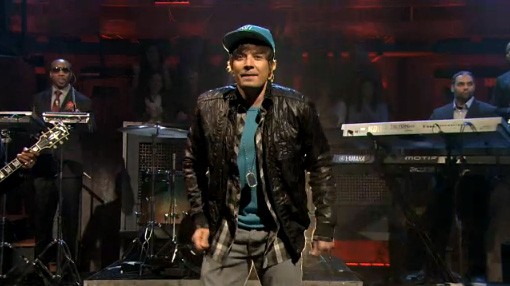 We probably should have seen this coming. With an alleged child fathered by Justin Bieber, it's obvious someone is going to riff on his hit single Baby. There may be more than one version out there, but we think Jimmy Fallon's was the best. He performed as Bieber on his show Late Night with Jimmy Fallon with house band The Roots.
Could use a bit more auto-tune. 
Justin Bieber's rep is fighting the allegations, and Bieber has decided to stop talking about the issue. "all the rumors...the gossip....Im gonna focus on the positives....the music... with this album Im giving portion of the proceeds to #charity ... Im trying to help #GIVEBACK... nothing will stop me from that focus. NOTHING..." he Tweeted recently.