Jimmy Fallon Cooks Up Some Jokes In 'Breaking Bad' Spoof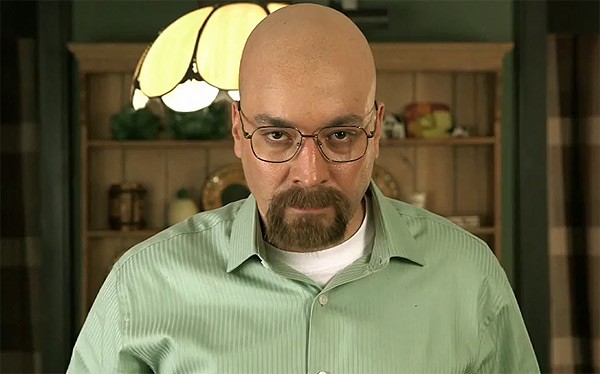 Breaking Bad stars Bryan Cranston, Aaron Paul and Bob Odenkirk joined late night talk show host Jimmy Fallon for a spoof on their AMC series called "Joking Bad".

The comedy skit featured Fallon cooking up jokes instead of crystal meth -- like Cranston's Walter White does in the TV series -- after he's given just six months... until his show comes to an end and he takes over for Jay Leno on "The Tonight Show".

The 13-minute spoof follows in the same vein as Fallon's classic Game of Thrones spoof, "Game of Desks" -- promoting the end of his show, which Saturday Night Live's Seth Meyers will take over.

Watch the hilarity ensue in both spoofs below (some adult language)...


"Joking Bad"
"Game Of Desks"