Jimmy Fallon Attempts To Play Beer Pong With Diane Keaton, Who Just Wants To Drink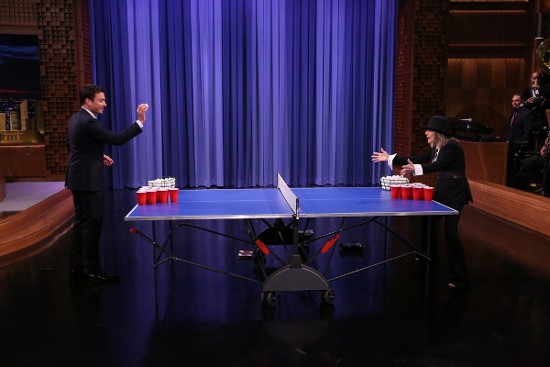 Jimmy Fallon found out the hard way what happens when you try to play a drinking game with someone who just wants to drink.
Diane Keaton was on the Tonight Show with Jimmy Fallon yesterday to promote her book Let's Just Say It Wasn't Pretty. Fallon, who regularly challenges his guests to games, got the idea to play beer pong with the actress.
Keaton, in her signature "pilgrim" outfit, was much more interested with the red wine in the party cups than the rules of the game.
The actress then hurled a ping pong ball at Fallon and caught his throw, breaking the rules so that she could chug some wine and declare, "I win!"
Things actually got further out of hand from there. Check out the video.