Jimmy Fallon And Conan O'Brien Pay Tribute To Robin Williams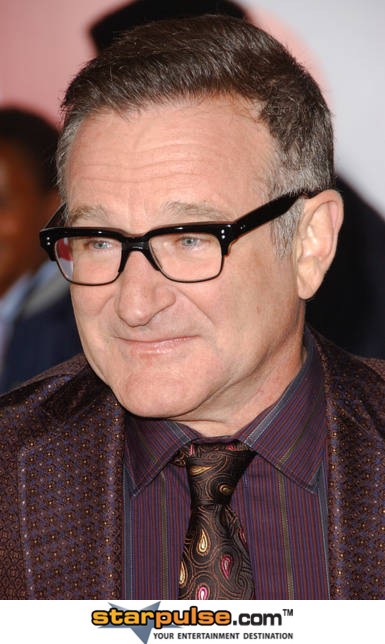 Late night hosts Jimmy Fallon and Conan O'Brien paid tribute to the late Robin Williams, who inspired them and appeared on their shows several times to entertain their audiences with his unique brand of comedy.
After Conan had the unfortunate task of announcing Robin's death two nights ago to a shocked audience, he and Andy Richter discussed their time with the comedian. Conan shared the story of receiving a ridiculous bike as a gift from Robin, who later asked him, "Do you really look stupid riding it?" After Conan replied, "Yeah, I'm gonna look really stupid," the comedian said, "Well then that's good then!"
Conan then introduced a collection of clips of Robin from Conan's time as a late night host on NBC and TBS and labeled him "The Best Talk Show Guest in the World." Hard to argue with that.
It was much more difficult for Jimmy Fallon to discuss Robin's death on The Tonight Show. He was already fighting back tears when he began talking about Williams, who was one of his idols and one of his favorite impersonations from Fallon's time on Saturday Night Live. "He was the Muhammad Ali of comedy," Fallon said, describing his ability to see ten steps ahead. Jimmy paid tribute to him by showing a clip of Robin's first appearance on The Tonight Show with Johnny Carson, then stood on his desk to recreate a scene from Dead Poet's Society by declaring, "Oh captain! My captain! You will be missed."